10ft Refrigerated / Temperature Controlled Container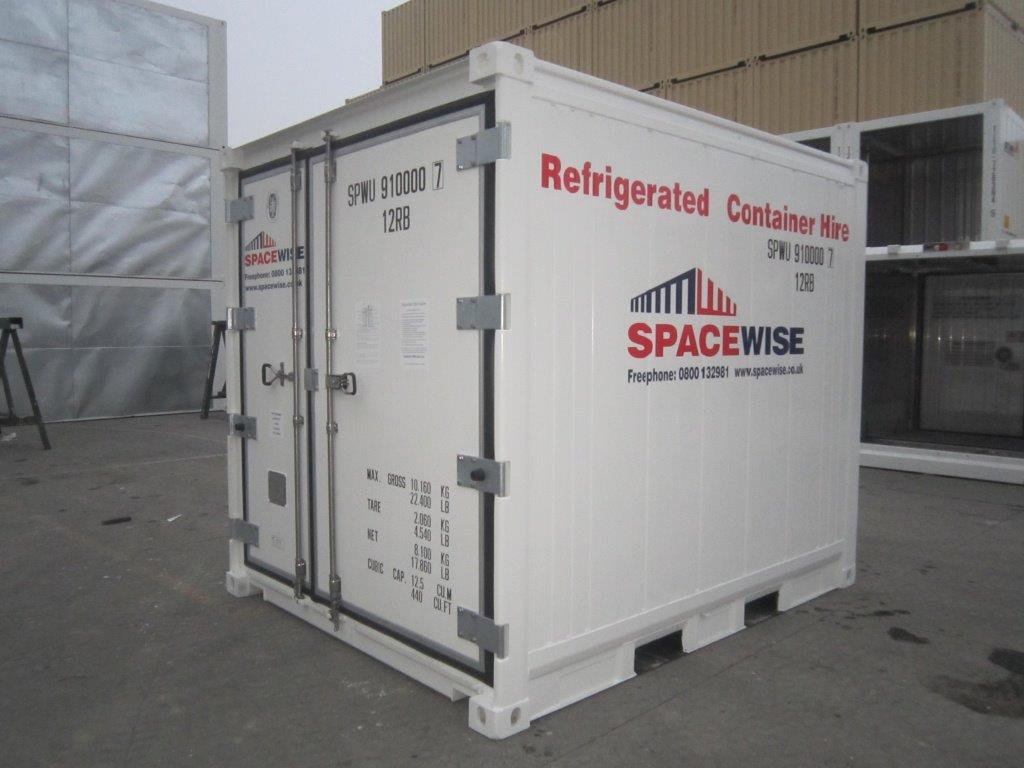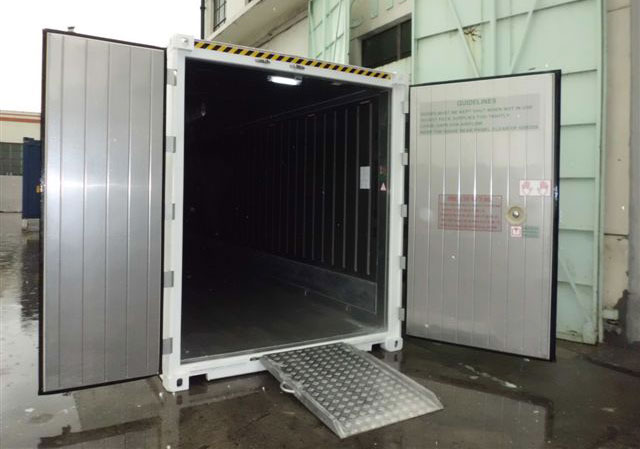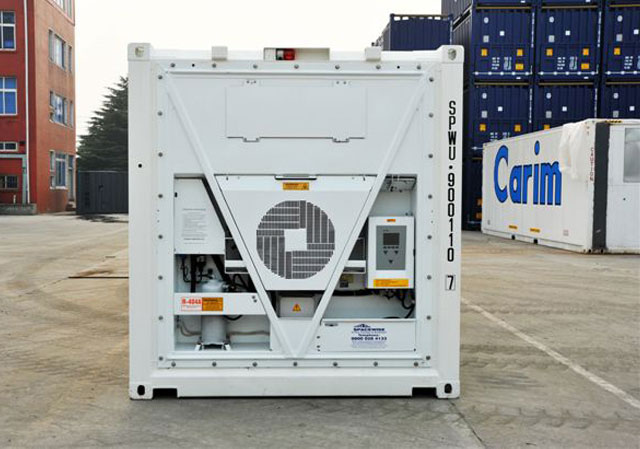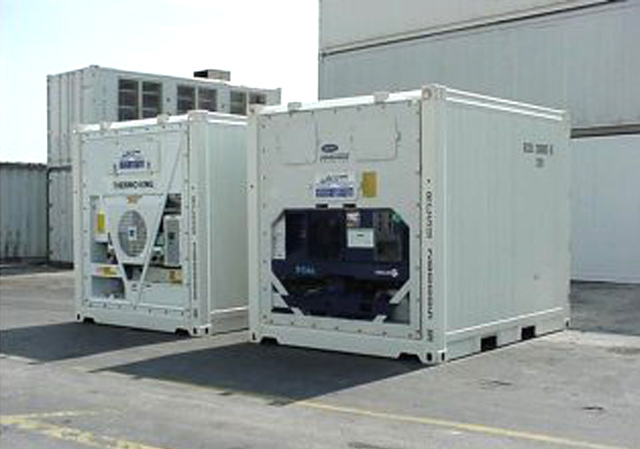 Standard Features
Temperature range from -35°c to +30°c
(3-phase)
Single phase also available +8C to -20C
Low noise and low energy consumption (in comparison to our competitors)
Easy Open Butchers door
(fully lockable)
Plastic Strip Curtains
Flat flooring for easy manoeuvre of trolleys etc
Internal lighting including emergency internal lighting in the event of a power failure
Man trap panic alarm
Nationwide delivery
Optional Features
Remote monitoring system (can be used by mobile phone, tablet or PC anywhere in the world)
Security Grill
Aluminium loading ramp
Temperature Range -35°c to +30°c
Free no obligation site survey & delivered anywhere within the UK
The perfect solution if space is at a premium!
As with all Spacewise refrigerated/temperature controlled containers these are capable of precisely controlling temperatures from between -35°c to +30°c. Spacewise refrigerated/temperature controlled units are of low noise and the most energy efficient available to date (consumption savings of up to 30% compared to previous marine type unit). All units are to a food and pharmaceutical grade so are capable of storing a wide range of products.
Spacewise units as standard are delivered with a flat floor, butchers type door opening, internal lights, man trap panic alarm and a loading ramp. We can on request also supply units fitted with a remote monitoring system which will alert you either by email or SMS in the event of a temperature problem.
Contact us for a no obligation free site survey and advice.
Dimensions 10ft
| External | |
| --- | --- |
| Length | 3.05m (10ft 0ins) |
| Width | 2.44m (8ft 0ins) |
| Height | 2.59m (8ft 6ins) |
| Internal | |
| --- | --- |
| Length | 2.40m (7ft 10ins) |
| Width | 2.30 (7ft 6ins) |
| Height | 2.35m (7ft 9ins) |
Openings

Width
2.27m (7ft 5ins)
Height
2.18m (7ft 1ins)
Butcher's Door
Opening
2.2(7ft 2ins) x
2.2(7ft 2ins)
(clear opening)
Capacity

Usable Internal c.c.
3ph 1ph
12m3 11m3
Pallet Euro
(Per layer)
1.20m x 0.80m
4
Pallet Metric
(Per layer)
1.20m x 1.00m
4
External

Internal

Openings

Capacity

Length
3.05m (10ft 0ins)
Length
2.40m (7ft 10ins)
Width
2.27m (7ft 5ins)
Usable Internal c.c.
3ph 1ph
12m3 11m3
Width
2.44m (8ft 0ins)
Width
2.30 (7ft 6ins)
Height
2.18m (7ft 1ins)
Pallet Euro
(Per layer)
1.20m x 0.80m
4
Height
2.59m (8ft 6ins)
Height
2.35m (7ft 9ins)
Butcher's Door
Opening
2.2(7ft 2ins) x
2.2(7ft 2ins)
(clear opening)
Pallet Metric
(Per layer)
1.20m x 1.00m
4